With the support of French Polynesia.
Have fun discovering another language!
You're a tourist visiting Tahiti for the very first time. The beach, the sun, the culture, you want to enjoy it all. Unfortunately, in your rush to see everything, you left your suitcase somewhere… At least Miti and Ra'i are here to help you out! Follow the clues to find your suitcase, and take advantage of this quest to learn more about the local language and culture.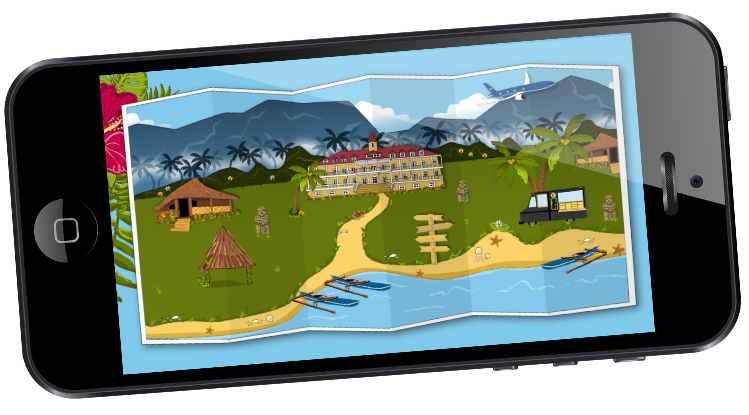 You'll need an activation code to begin. To get it, visit
Speak Tahiti.
During the game, you'll have to find and scan signs with QR codes to advance in your quest. Use the map below to find the clues more quickly.
With the support of French Polynesia, Speak Tahiti and AVIS.